One of the cradles of German automobile manufacturing stood in Saxony, around Chemnitz and Zwickau.
Until 1945, Chemnitz was home to Auto Union, which included the luxury Horch brand as well as Audi, DKW and Wanderer cars.
If you were born near Chemnitz, grew up there, studied and worked in the former "Auto Union" and in your free time you were intensively involved with cars, then you can say: "You have <car genes> or <gasoline in your blood>".
Collecting has always been a passion of mine, and later it became professional.
When I was allowed to turn my hobby into a profession in my old age and was able to dedicate myself to the preservation and conservation of historical furniture, folk art and toys, a new stage in my life began.
In addition, I made the acquaintance of a great collector (Dr. Erika Pohl-Ströher), had the opportunity to work with her and to participate on her behalf in the creation of a new museum in the Ore Mountains (Manufaktur der Träume/Annaberg-Buchholz).(www.manufaktur der traeume.de)
From the combination – car genes – collector genes – work with historical objects and the desire to preserve something for posterity for once, a collection of historical children's vehicles from the beginnings around 1860/80 to the present was created piece by piece.
One focus is on Saxon vehicles, industrially produced and also self-built.
In my opinion, the self-build of a children's vehicle is nowhere in Germany as widespread as in Saxony. Here you can see the diversity and ingenuity of many technically talented fathers.
Through the commitment of the collector and continued after her death by the Martine & Bertram Pohl Foundation, a publicly accessible collection depot was created in a historic factory building in Gelenau/Erzgebirge, located between Chemnitz and Annaberg-Buchholz.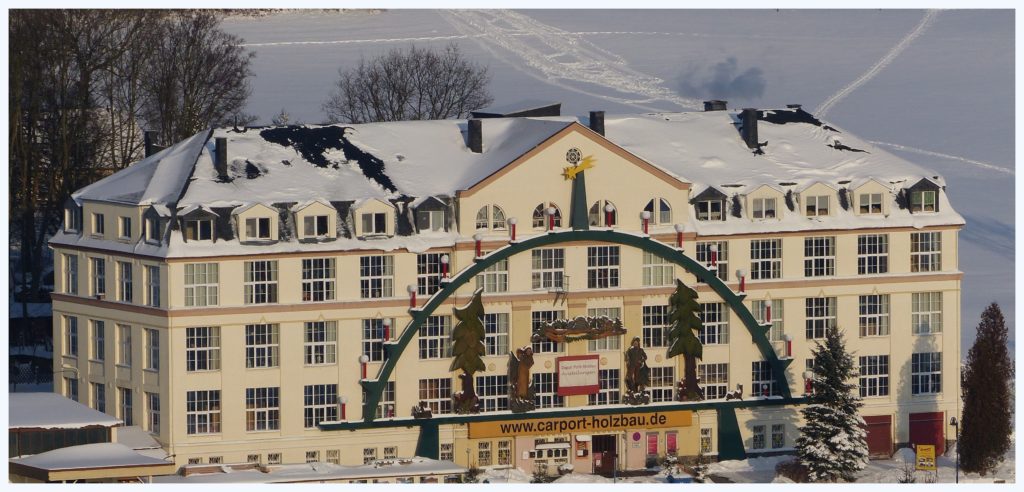 On two floors, with 1,800 square meters of exhibition space and an integrated coffee, you can admire various collections, including that of historical children's vehicles.
(www.lopesa.de)
In 2018, the purchase of a large existing collection (W. Krögler / Vienna) by the Martine & Bertram Pohl Foundation, Luxemburg, Luxembourg resulted in the expansion and mutual addition. This probably created the world's largest collection of its kind. Since then it has been jointly looked after, managed and marketed as an exhibition object.
I hope that in the future, too, many children's and adults' eyes will light up when they visit our exhibition.
Eckart Holler